9 misconceptions regarding car insurance in Quebec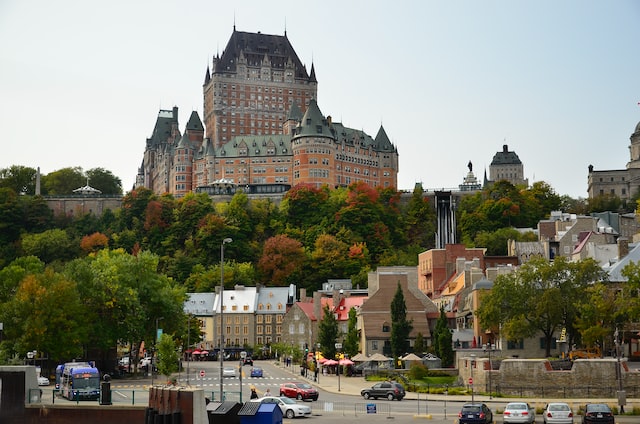 The insurance world is a complex one and there are plenty of nuances about the way it functions – particularly in the province of Quebec, where car insurance operates a little differently than it does in other geographical locations. Some of these misconceptions may even cost you when it comes down to your auto insurance policy! No one wants that.

To help you out, Panda7 has compiled a list of some of the most popular misconceptions regarding auto insurance in Quebec.
Misconception no. 1: Quebec no-fault insurance means that you cannot be found "at-fault" for a collision with another vehicle.
The term "no-fault" is a little bit of a misnomer because fault is technically determined no matter what. Quebec's no-fault plan only applies to bodily injury, which is covered by the SAAQ or "Société de l'assurance automobile du Québec." Fault will be determined by your private insurer if you make a claim for property damage because of that collision. If you are found to be at-fault, damages to your vehicle may only be covered up to your collision coverage limit (if you have collision coverage) and it will be subject to a deductible. However, if you were not at-fault, damage will be covered even without you needing to carry collision coverage.
Misconception no. 2: You will pay more for your auto insurance if you drive a red vehicle.
The premiums you will pay for your vehicle are irrespective of the colour of your car. It's a common misconception that red vehicles are seen as "riskier" and may be more likely to be involved in an accident and therefore are charged more for their rates than other cars, but this isn't true. Yes, your car matters towards the amount you will pay for your premiums, but mostly just its make, model, and year. If your vehicle is on the topmost stolen vehicles in Canada or Quebec, you may also be charged more – but colour isn't considered when this list is made.
Misconception no. 3: If you have "all perils other than collision or upset" you are protected in any circumstances.
This coverage type, which is optional on an auto insurance policy, pays for loss or damages to your vehicle in situations that are not caused by collision or upset. This means damages like theft, vandalism, storm damage, etc. – but you'll need collision coverage if you get into an accident with another car or a stationary object, like a street post.
Misconception no. 4: Auto insurance rates aren't regulated, so your insurance provider can charge whatever they want to.
In Quebec, auto insurance rates are rigorously regulated. Quebec private insurers are required to submit a copy of their rate manual once it is has been produced, and then 10 days within any modifications. If you aren't sure why your rates have gone up, contact your auto insurance provider. It may be due to a situation with your own vehicle, or it may be due to external factors beyond your control.
Misconception no. 5: Two-door vehicles are more expensive to insure than four-doors.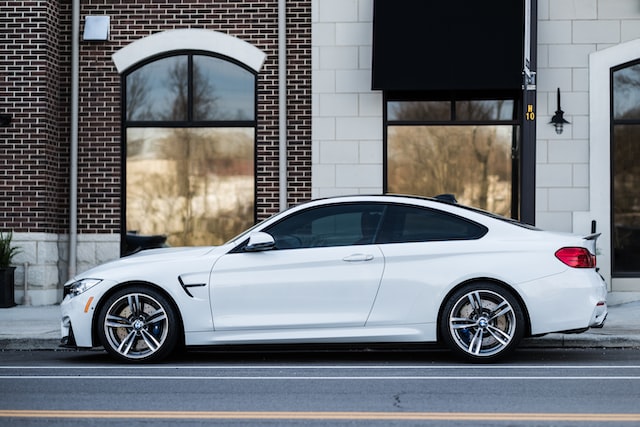 This is a myth. It doesn't matter how many doors you have. In fact, with some vehicles, four-doors are more expensive because it's the total cost to replace the car that will be considered and not the number of doors it has. If that four-door vehicle is more costly to replace than the two-door one, you can expect that premiums will be higher for the four-door vehicle.
Misconception no. 6: Getting a parking ticket will cause your insurance rates to go up.
Parking tickets, while technically considered "violations," are not counted towards your insurance – or even your driving record. Only moving violations are counted towards your insurance and driving record. However, if you leave your fines unpaid, your ability to renew your driver's license may be impacted.
Misconception no. 7: If you use your vehicle for work, your employer has insurance that covers you.
Auto insurance policies offered by private insurers only cover the personal usage of your vehicle and will limit coverage if you use your vehicle for business activity, such as doing deliveries or transporting clients. If you drive your vehicle for work, you'll be required to notify your insurer who may then analyze your circumstances and see if your policy will cover you or if you'll need to extend your insurance via the purchasing of a commercial vehicle policy. Your employer may or may not reimburse you for mileage costs, but don't expect them to carry insurance for your circumstances.
Misconception no. 8: If your neighbour borrows your vehicle and gets into an accident, his insurance will cover the damages.
Auto insurance follows the car, not the driver. When you let someone borrow your vehicle, you are technically letting them borrow your insurance. Make sure you trust whoever you are letting borrow your vehicle because if an accident does occur then it will be your insurance company that you'll have to contact to cover the damages.
Misconception no. 9: Accidents in the United States will not be covered by your car insurance in Quebec.
Car insurance that is offered by private insurers in Quebec, as well as your public liability coverage, will cover you anywhere in Canada and throughout the United States.
You don't need to be an insurance expert.
You don't need to know your policy from the inside out. It doesn't have to be your bedtime reading. As long as you know the basics, you should be fine – and know that you can always discuss with your friendly Panda7 insurance brokers if you ever have any questions or concerns about your auto coverage.