How to reduce your carbon footprint and insurance premiums at the same time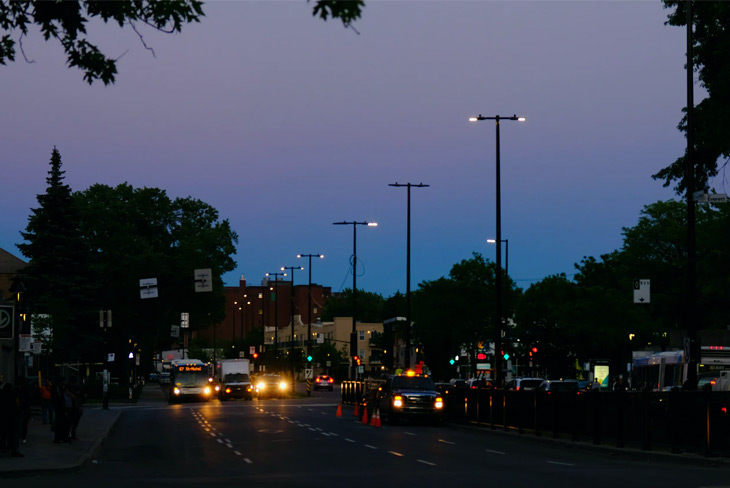 At its very core, what insurance is defined as is the transference of risk. That being said, we can all readily agree that no greater risk is posed than that of the risk that is wrought upon us than the threat of climate change. Climate change is the flux or increase in extreme weather, causing heavy and unexpected rainfall, hotter temperatures in the summer and colder temperatures in the winter, and the altered timing of when flora can grow. The increased risk of severe weather is something that all of us are exposed to – and it puts the insurance industry in a place where climate change is now a significant risk that need be considered.
As a result, many insurance providers and brokerages have decided to act and are actively contributing towards the battle against climate change. This includes partaking in non-profit organizations that are planting trees, cleaning waterways, and picking trash off shorelines. In addition, some providers are also offering "green endorsements" for businesses and homes, where if an insured loss occurs the added cost for rebuilding your home or business with green materials is covered.
As an individual, you may want to know how to reduce your carbon footprint – but you might be worried about how your insurance rates will be impacted. After all, some "green" alternatives can have a hefty upfront cost. Here's how you can reduce your carbon footprint and insurance premiums simultaneously.
Drive less.
Did you know that your auto insurance premiums are impacted by how frequently you drive? That's right: if you have an especially high mileage, you can expect to see far higher rates than if you only used your vehicle one in a blue moon.
This is because the more you are on the road and the more miles you clock, the more likely you are to be involved in an accident. There are simply more opportunities to get into a collision, and so your increased risk will be reflected in your rates.
Your car produces emissions that can become a detriment to both the environment and even to human health. Vehicles burn fuel, whether that is Diesel or gasoline, and emits gasses through the tailpipe that include air contaminants and greenhouse gases, like carbon dioxide, methane, and nitrous oxide. When it comes to the latter, gases cause heat to become trapped in the atmosphere, which then contributes to the climate change crisis. Some vehicles include catalytic converters, which can reduce the amount of nitrous oxide and methane gas emitted but not carbon dioxide.
By choosing to use your car less and opt for public transport, carpooling, or walking/biking, you can significantly reduce the amount of GHG and air contaminants you are producing. In turn, this can reduce your carbon footprint significantly – and, because you are driving less, your insurance rates will be lower than if you were using your vehicle for every single errand and/or your daily commute.
"Green home" insurance discounts.
Not every provider offers a discount for having a "green home" but there are some that will help you save on your policy for making more eco-friendly choices. The first includes a Green or LEED-certified home discount. These are environmentally-friendly buildings that meet a certain standard and are then certified by LEED – or "Leadership in Energy and Environmental Design."
These homes are generally built with energy-saving features, i.e automated cooling and heating loads that are controlled by high efficiency equipment, "green" lighting, daylighting, some forms of renewable energy, and airtight construction techniques that can lower air leakage. These homes offer many benefits, including the reduction of GHG, reduced operating costs, reduced future cost of utilities, improved air quality, reduced water usage, higher durability (for the most part), and a higher resale value. Moreover, many green homeowners are happier. They get to enjoy better daylight and excellent ventilation, as well as they can have peace of mind knowing they are giving back to their environment!
Go paperless.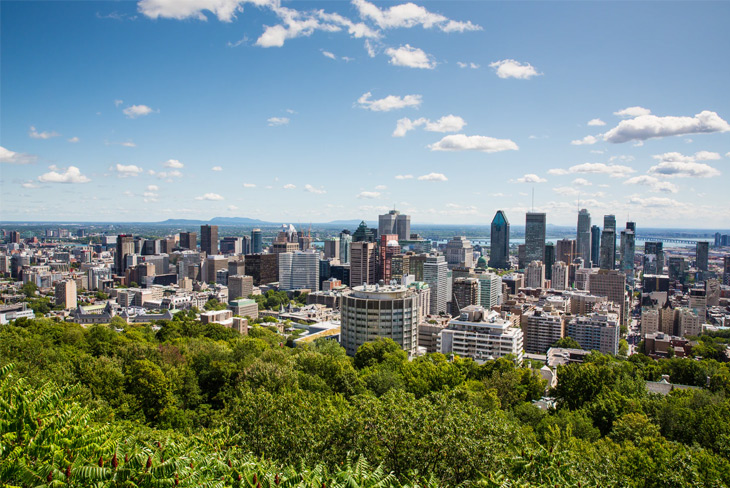 Whether you have an auto insurance policy, homeowner's, condo or tenant, going paperless is an easy swap to do. Many insurance providers will even offer a discount if you choose to receive your policy documents and bills virtually. Furthermore, many insurance providers are now offering virtual ways you can access policy information, many of which offering self-serve portals where you can submit a claim, view the statement of a claim, see your policy information, and so much more! This can be even easier than having a physical copy of your policy, which could easily get lost, misplaced or damaged. Having your policy information virtually makes it easier to access your insurance wherever you are, easier than ever! Just ask your insurance broker about making the switch to paperless.
Request a quote from Panda7.
The last and final way you can reduce your carbon footprint is to submit a quote application with Panda7. We have pledged that, for every quote received, we will plant one tree, and three for every policy purchased. You can have the peace of mind knowing that you are helping us to reduce CO2 emissions from the air while also getting a competitive insurance quote from some of the top insurance carriers around! Check out our Giveback page for more information.
Going green does not mean having to see a rapid increase in your insurance premiums! In fact, many swaps will actually see a reduction in your rates. Just ask your insurance broker for more information about how you can reduce your carbon footprint while also saving on your insurance. Many insurers will offer some kind of green incentive for limiting gas usage, having an eco-friendly home, switching to paperless, or other green insurance discounts that promote eco-awareness.