If you're planning a trip, here's what you need to do before you leave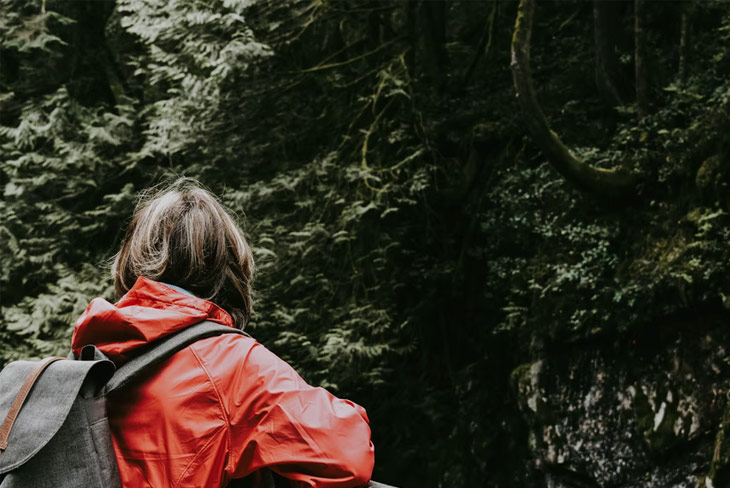 Planning a trip is no walk in the park – before 2021 and after. There's a couple more things to take into account nowadays, but the basics remain the same. The planning stages become even more convoluted if you have to factor in family and/or friends into the mix. If you are planning a trip, try not to stress! It's a lot easier once you've got everything down in writing and you have booked everything you need to. Follow the tips we have listed below to help streamline the process of planning your upcoming trip.
#1. #1. Hire a house-sitter.
No, your house or rental unit isn't going to need to be walked two times a day, fed and watered, but enlisting a house-sitter – whether that's a person you've actually hired or simply a friend, neighbour, or family member – is essential to ensuring that your home is looked after in your absence. During this time, your house-sitter may turn on lights, clear out any mail left on your doorstep or in your mailbox, take out your garbage, etc. – all of which gives the appearance of your home or unit being occupied, which is a deterrent to thieves. Your house-sitter may also check your basement and home systems (especially if it is wintertime) to ensure there are no issues that may worsen with time. Your renter's, condo, or home insurance may not cover damages or theft if you have not enlisted someone to check in on your home periodically. "Periodically" could mean anything from every 48 hours to every few days – but the exact frequency is better determined by asking your insurance company.
#2. #2. Enlist the help of a travel planner or advisory.
While certainly not necessary you may wish to enlist the help of a travel planner or a travel advisory for assistance on how to navigate when you have arrived at your destination of choice. You may wish to ask about mandatory and/or recommended vaccinations, acquiring a tourist Visa, entry and exit requirements, any pre-existing health conditions which may be a factor in your new environment, local laws, climate, and where to go if you need help when you have arrived. A travel planner/advisor may also inform you as to whether your government recommends travel to your destination.
A travel planner/advisor will also be able to help point you in the right direction of various sightseeing spots. Your travel planner/advisor may even give you advice or suggestions which results in you deciding to not go to that destination but instead choose another.
#3. #3. Do your research on your destination.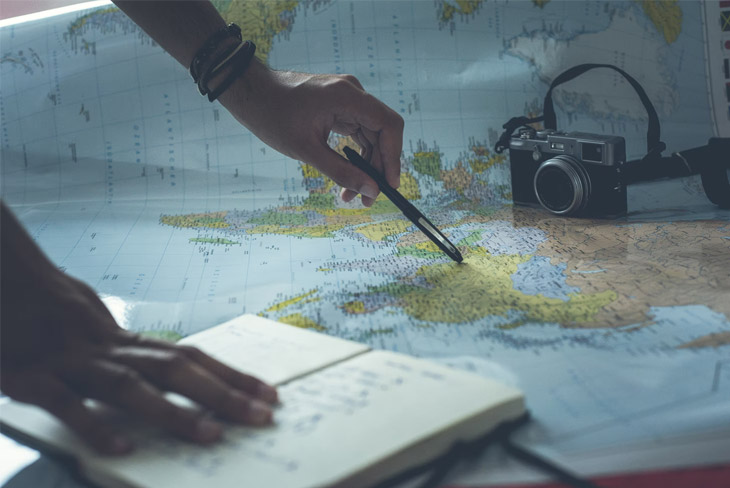 Do some research on your location in advance! You may wish to use some guidebooks on your destination of choice and list of all the various locations you want to hit. Is the place where you want to go new to you? Will you need to learn the basics of a foreign language? Will you need to exchange for foreign currency? Consider these questions in your research.
#4. #4. Write out a step-by-step itinerary.
When it comes to booking activities, you should consider planning out an itinerary. Part of this itinerary may be booking activities or buying tickets in advance, which can save you some money, but you should plan out smaller activities as well. Consider popular attractions but leave room between for transit and travel time – and not to mention rest! Travelling and exploring can be really tiring, so it's not a bad idea to occasionally leave room for a few hours to recuperate in the hotel room.
Consider how you will travel in your itinerary. Will you travel by public transport, or by rental vehicle? Renting a car can give you more flexibility, but it will also be more expensive. Take into account your transport when determining your final budget.
You may also wish to plot out additional time for unexpected circumstances or for if you see something you think you might enjoy checking out, like a shop or a town to go sightseeing.
#5. #5. Pack light (and write out what you're packing beforehand.)
When it comes to packing smarter, making a list in advance simplifies the whole process. You should always consider the possibility of an emergency, so having one or two of those "backup" chargers, sweaters, etc. Simultaneously, you should also be mindful of packing lightly – so only the essentials. It sounds complicated, but the best way to ensuring you bring everything you need and nothing you don't is to write out a list beforehand.
Clothes. Consider: what climate will you be travelling to? Do you have access to a washer and dryer? Will you need any formal wear, swim wear, sportwear?
Electronics. Remember chargers! You could always share if you are bringing family and/or friends with you, or simply just bring one per device.
Hygiene. Bring a hairbrush and a toothbrush for sure, but you may be able to get away with purchasing bodywash, shampoo, and toothpaste wherever your destination is. Most hotels will provide this.
Emergency kit. A first-aid kit packed with bandages, prescriptions, gauze, etc. are helpful to have with you, just in case something happens.
Other important things to bring may include immunization records (especially if you are travelling to foreign countries,) passports, documentation, etc. Anything that you think will be important and possibly used at least once – bring it!