Snowbird'ing" & how it impacts your home insurance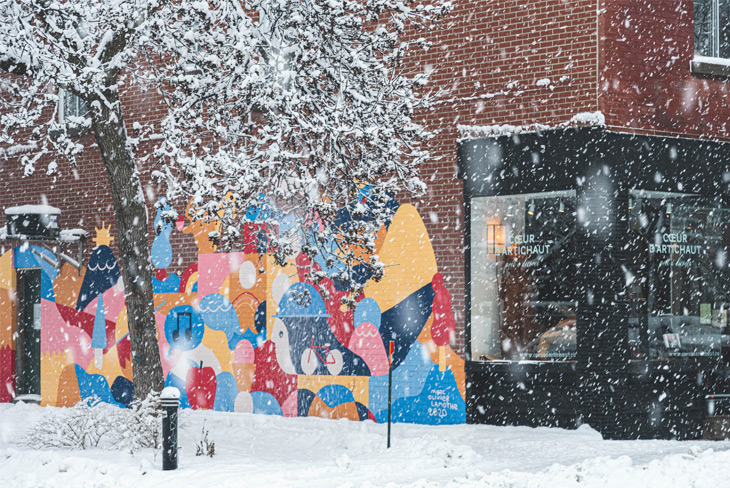 Canadian winters are no joke. Between heavy snowfall, icy roads, and overall unpleasant low temperatures, many Canadian citizens choose to escape the winter season and "fly south." Typically, this process includes leaving your residence vacant for several weeks – or even months – at a time. Unfortunately, your home insurance may be affected by your seasonal habits.
Many insurance providers will lapse or void your home insurance if it is vacant for 30 days or more. That number varies by provider. Thankfully, most providers will only consider a home "vacant" if there is no intent to return. That still does not mean there is risk, however! Unoccupied homes can lead to trouble, and unless proper preventative measures are taken you may risk your claims for damages that occur during a time where your home was unmonitored being denied.
A home can be deemed unoccupied if you are away regardless of the duration, whether that is for a single day, a month, or even several months.
If you like to snowbird, how can you ensure your home is kept safe? How can you avoid your home insurance from being voided?
Other reasons your home insurance policy may be voided
There are numerous reasons why your home insurance policy could be voided. Those include, but are not limited to, the following list:
Failure to make monthly (or annual) payments
Non-renewal because an insurance company stopped offering a certain product or stopped serving a certain area
Increased risk
Too many insurance claims
Switching providers without notifying your insurer
Nondisclosure, fraud, or illegal activities
Making a claim and not using claim money to do repairs
It is safe to say that most reasons for your home insurance policy being voided are preventable. Even if leaving your home vacant is unavoidable, there are ways you can look after your property before you leave and by asking someone to help you out!
Here is what you should do before you take off for the winter or go away on vacation:
Check in or get someone to do it for you (and often!)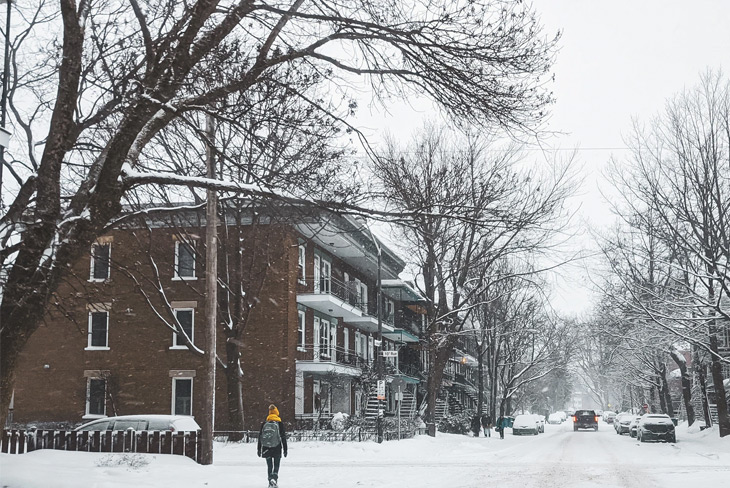 The biggest risk that empty houses may be exposed to is damage or theft, as homes that are left unoccupied are more appealing for thieves. For many insurance providers, you may risk voiding your insurance policy if you leave your home unmonitored and empty for longer than four days. You will want to either check the exact wording of your policy or assess the clarity of the timeframe by calling up your insurance broker. Not a snowbird, but planning to go away on vacation? That's fine – but you should ask a friend, a family member, or a trusted neighbour to monitor your home regularly. This regular check-in should include ensuring that your home is properly heated (especially if you are going on vacation during the winter months) and that there is no accumulation of possible damage-causing snow, debris, and ice surrounding the roof of your home.
Depending on your provider, you may be asked to have someone check in on your home as frequently as ever 24 hours. This number will vary from provider to provider but it is always safe to check first by reading over your policy or getting in touch with your broker.
Obviously unoccupied homes may be targets for thieves
Burglary and break-ins are still prevalent threats, even if our homes are occupied. However, homes are even more appealing to thieves when they appear empty. This is because there is less chance of encountering someone or having police be involved if no one is home. Besides hiring a house-sitter, who may regularly turn on lights to give the appearance of occupancy, you can install outdoor and indoor lights, stall your newspaper delivery service to avoid pileup, and ask a neighbour to clear the snow out of your pathways as often as they can.
Your home insurance generally will include coverage for break-ins, theft, and burglary up until a certain limit. This is especially true for higher value items, such as watches, jewelry, heirlooms, etc. You may need to talk to your insurance broker about additional coverage or a "rider" to include reimbursement for these specific items.
Prepare your home beforehand
If you are a snowbird or plan to go away on vacation, it is important to get someone to check in on your home, but you should also take the necessary measures to ensuring that your home is primed to temporarily remain empty. Let your "house-sitter" know exactly what to do if things go awry, like if your pipes freeze, if the furnace malfunctions, or if there is water damage.
Did you know that water damage is one of the most common home insurance claims in Canada? To reduce your risk of water damage, it is advised that you shut off your water for the duration of your vacation or flight sought. This includes draining your plumbing systems and placing antifreeze where applicable. If a serious storm should occur and your power goes out, this can save your toilet bowls, water heaters and pipes from freezing over and bursting.
Claims due to water damage that result from a lack of checking your unheated and unmonitored, empty home will likely not be covered by your home insurance policy. This is because the majority of insurance companies only cover water damage that results from unexpected or abrupt leaks, and only if you are regularly looking after your home up until that point. Consider the addition of flood insurance to your home policy. It comes at a small added cost for huge protection.
In the end, the most important thing is to understand what you have coverage for and what you may not. Take the preventative measures, ask someone to monitor your house periodically (most insurance providers may require a visit once per every 24 hours) and enjoy your time away from the harsh Canadian winters.