What you need to know about your insurance & home renovations: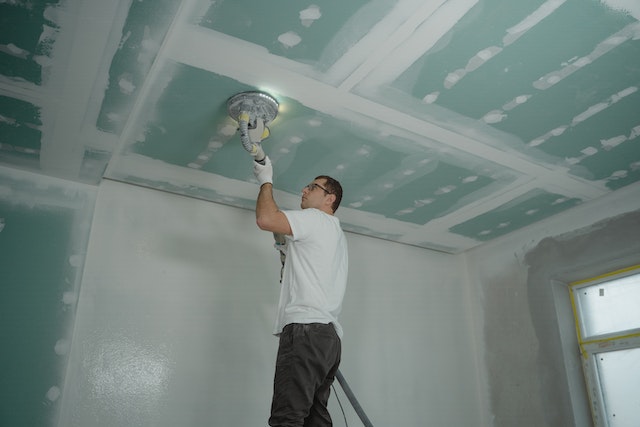 Planning on finally tackling that kitchen renovation? Or maybe you're looking to finally to go about adding a wood deck to your backyard for summertime parties and barbeque events. Thinking about finishing your basement? – Major renovations to your home can be anything, from a major remodel to structural alterations, additions, and demolitions. When you're in the planning stages of a renovation, you've probably plotted for budget, time, and are screening various potential contractors who you want to enlist for the job. The one thing that you may have forgotten to do – as do many of us – is to contact your home insurance company or broker and inform them of the changes you're planning to make.

Why? As exciting as a home renovation might be, it's not just to spread the news – your home insurance company should be made aware of any renovations you're planning to make to your home so that your insurance coverage can be reviewed and potentially adjusted accordingly.

But wait – what if that means you'll have to pay more for your insurance? Many homeowners hesitate on informing their broker or provider about a recent renovation because they don't want their premiums to go up. Understandable, but that can cost you more money later down the line.

Here's what you need to know about your home insurance and home renovations.
Why you should inform your broker or home insurance provider about renovations.
Looping in your broker and/or home insurance company is important because it ensures that your insurance policy can reflect the current replacement value of your property. With many renovations, the value of your property will go up – thus increasing the replacement cost and consequentially your premiums as well. Maybe homeowners hesitate on this front, especially having just sunk so much money into their new renovation. Why spend more money?

Let's say part of your home was destroyed or seriously damaged as a result of a fire. If your home insurance company finds out you have made renovations to your home and were not informed of the changes, your newest remodel may not be covered as it was not reflected in your policy.

If your renovation is large enough to merit you leaving your property unoccupied for more than 30 days, your home becomes that much more appealing to thieves and leaves the potential for damages to arise during the time that your house is left vacant. If your home is left vacant for 30 days or more and utilities have been shut off while repairs are being done, this could void your policy.

There's also liability. Many homeowners assume their standard home insurance will cover them for accidents and injuries while the team you've hired works on your property, but many policies will exclude "properties under renovation." Without securing proper insurance with your home insurance company beforehand – like a builder's risk policy – you could be left on the hook for any costs.

Calling up your broker and informing them of the changes can expedite the process of reviewing your coverage, tailoring it to reflect the new updates, and possibly acquiring temporary extra insurance to cover your property during the renovation period. This can also include theft during this time.
The benefits to informing your home insurance broker about renovations
Beyond the benefit of being covered in the event anything should happen, there's another reason why you should loop your broker or home insurance provider in on the updates you're planning to make: because you could qualify for discounts. Not only do renovations potentially increase the value of your home and appeal more to future buyers later down the line, but your renovation could also qualify you for a discount. Depending on your provider, applicable renovations may vary. They could include:
A new roof. Home insurance companies prefer newer roofs, no matter what material they are made from. Older roofs are riskier to insure because leaks happen more frequently, which could eventually result in water damage.
Installing a sewer backup. This can reduce your risk of flooding and many home insurance companies like the added security.
Modernizing your home systems, such as your electricity, plumbing, heating, etc. If you have an older home that utilizes a knob-and-tube electrical wiring system, doing some modernizing can qualify you for a discount.
Purchasing home security systems. Home security systems, like motion sensor lights, video monitoring, and home alarms all decrease your risk of theft and vandalism, which can qualify you for a discount. Not all systems are approved, so be sure to check with your provider first.
It should be noted that not every renovation will qualify you for a discount, and some many only increase your replacement cost – hence the higher premiums. Still, it's important to update your insurance broker to ensure that your new renovations are covered and that you are protected during the construction period. It's better to be safe than sorry as always, especially during a renovation when stress and excitement can be high.

Happy renovating!