5 misconceptions about tenant's insurance in Quebec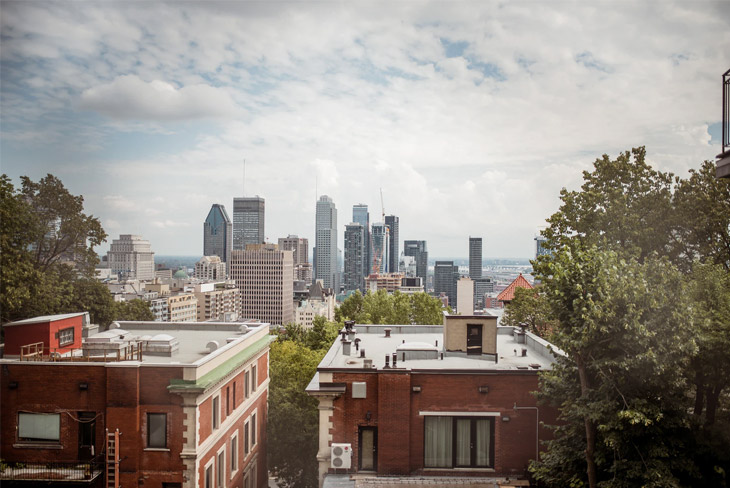 Tenant's insurance does not work the same way as home insurance does. It is less expensive as there is less coverage to be had but it is still necessary to protect your personal belongings and liability. Your home insurance will include your belongings, liability, and the physical structure of your home, as well as any private structures – meaning there are much higher limits to be had.
Neither home insurance nor tenant's insurance are mandatory but they are both are necessary to preserve your peace of mind and protect your assets in the event something disastrous should happen. Many people do not understand the benefits of tenant's insurance or seriously undervalue their belongings and believe that the added expense for coverage is not worth the protection. That could not be further from the truth. Tenant's insurance can be the difference between having to pay thousands of dollars out-of-pocket to replace or repair everything you own or having it covered by your insurance provider. Here are 5 of the most common misconceptions about tenant's insurance in Quebec.
#1: Tenant's insurance is expensive.
One of the main reasons why apartment dwellers or renters tend to hesitate on tenant's insurance: because they believe it is expensive. Tenant's insurance can cost as little as $25-30/month with around a $500 deductible. Compare that with the total cost of your daily coffee run every day of the month and you would be surprised at how little it costs you. While rent prices are fluctuating throughout Quebec, your tenant's insurance is generally unaffected because the factors impacting your price include the state of the apartment building (like if it is fire-resistant, has lower crime rates, etc.) and the coverage you choose. There are numerous other factors impacting the price of your insurance, but all in all tenant's insurance is a negligible cost next to the huge amount of protection it gives.
You can find cheap tenant insurance by applying for a quote with an expert in tenant's insurance like Panda7. We have access to some of top insurance carriers around and can find you competitive quotes that you can select from. You can also save money by doing an appraisal of the belongings you keep in your apartment and reviewing your coverage needs accordingly.
#2: Nothing requires you to carry tenant's insurance in Quebec.
While, yes, tenant's insurance is not mandatory in the province of Quebec (unlike auto insurance) but there are circumstances where your landlord will list it in your policy to avoid any hassle over lability. If you sign a lease where tenant insurance is included in your half of the agreement, yes – you need it.
Your landlords want to ensure that if you were to cause damages or bodily injury, there is compensation. They do not want to have their insurance impacted if you do not have coverage and their provider needs to step in to offset the damages. This will affect their rates in the future if you do not have your own coverage, which many landlords choose to avoid by making tenant's insurance a requirement in your lease agreement.
#3: You cannot buy earthquake coverage for tenant's insurance in Quebec.
In the majority of provinces in Canada, earthquake insurance is not included. Why? Because few provinces are within regions that are at risk for earthquakes. However, both British Columbia and Quebec fall into "earthquake-prone" areas and significant events can impact you. Currently, there is a risk of between 5-20% that a significant quake will occur in the next 50 years.
Some insurance providers in areas not prone to earthquake will not even offer earthquake insurance. However, in Quebec you can purchase earthquake insurance as an addition to your tenant's insurance to cover damages caused by an unexpected quake. Damage from earthquakes can range anywhere from a few broken plates to actual structural devastation. Get to know the risks in your area so you can make an informed decision regarding earthquake insurance .
#4: The landlord's insurance will cover everything. Nope.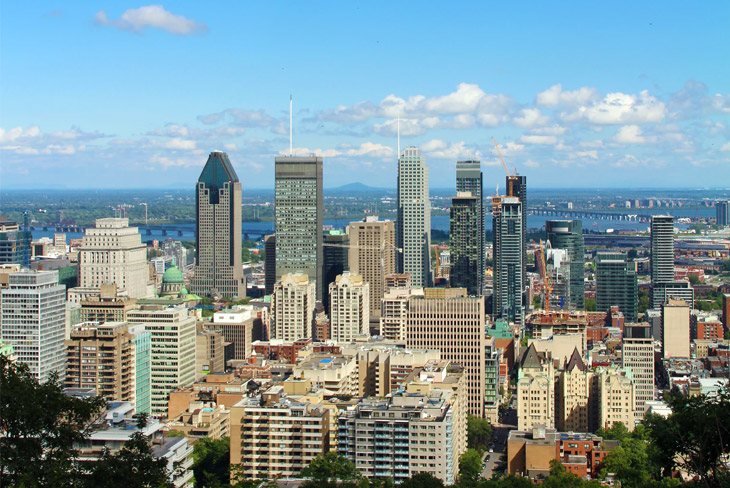 Your landlord has what is called a "master policy" which includes their liability (or the corporation's liability) as well as the physical structure of the building, the common areas, and possibly the structure of your unit and any original furniture. Beyond that? It is your responsibility. Your belongings and your liability are on you, so if you want coverage for these things then you will need to buy your own tenant's insurance policy. Your tenant's policy will cover your belongings, even if you are out on the go. Say your wallet was stolen at your local coffee shop – your tenant's insurance policy may cover this.
You will want your renter's insurance to cover anything your landlord's master policy does not, and sometimes the "master" policy can look a little different than you might expect. You may want to familiarize yourself with what your landlord's coverage includes so that you can purchase your policy accordingly.
#5: If your roommate has tenant's insurance, you are covered.
You may share some things with your roommate, but insurance is not typically one of them. Your belongings are your responsibility, not theirs. So, if something happened at your apartment unit, their belongings would have coverage and yours may not. Having your own protection means you can get customized coverage for your own things! Furthermore, if tenant's insurance is required in your lease, it likely means that every individual should carry their own policy.
All in all, tenant's insurance is a small price to pay and can offer huge amounts of protection. While it is not mandatory to have tenant's insurance, your landlord may require it as part of your lease agreement, so watch out for the wording!