8 stylish design tips for your condo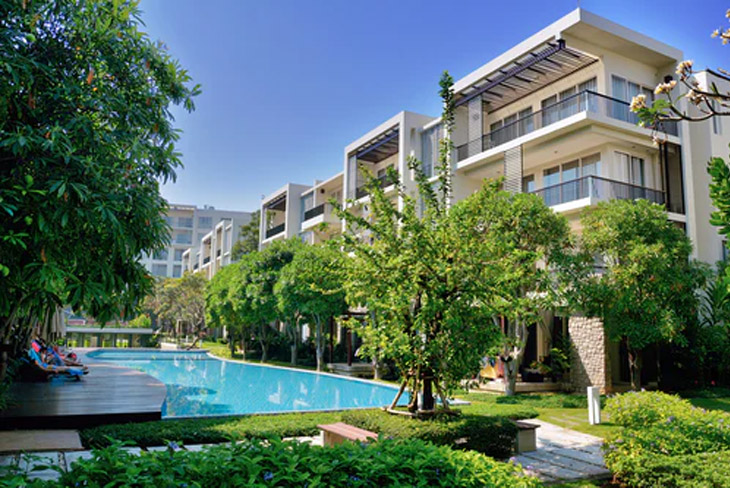 If you have recently purchased a condo or owned a condo for a while but are looking to reset, there is a lot of thought that goes into the process. As a new condo owner, there may be an adjustment period before your sights are set on interior design. If the thought of revamping your condo is overwhelming to you, take a deep breath! Panda7 is here to help you with some stylish design tips.
Here are eight of our top tips for designing your condo.
Consider the theme you are going for.
What are your tastes like? What is your lifestyle like? Consider things like colour, furniture, appliances, and the way you are hoping to lay out your condo. You might prefer a more modern appeal, or you might opt for something more traditional. Remember that your condo – your space – is always for you, and not for anyone else. It should be something that you enjoy and will continue to enjoy for many years to come.
If you aren't a fan of flashy, showy appearances, you may opt for something more neutral or plain. This way, you can add and remove features as you so choose or alter later down the line when you have selected something that appeals to you more. It might be better to start small than have to trim down the chaos when it begins to get too much.
Platforms like Pinterest and Instagram have plenty of themes on show for you to take inspiration from. You can even choose multiple ideas that you like and merge them together!
Keep "space" in mind.
In a condo, you are going to have to work with less space than if you were living in a house. One way to do this successfully is to implement multi-purpose furniture. You might have a couch that doubles as a guest bed, or a table that can be converted into a desk. Storage is also important to think about. Too much stuff lying around in the open can close up the space and make it seem much smaller than it actually is, which can really constrict your opportunities.
Instead, make use of built-in shelves, closets, pantries, and drawers. These do not take up much space and appear much neater than if you had everything stacked up in a corner.
Enough is enough.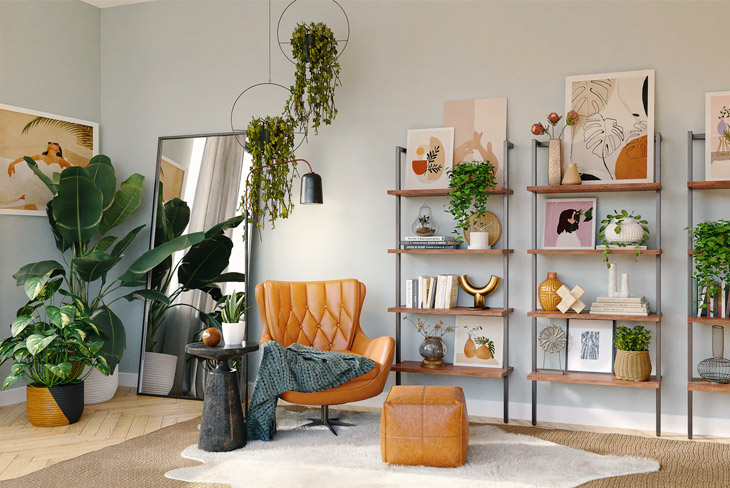 It's exciting to keep adding things to your condo – new light fixtures, furniture, tables, etc. But, as much as we hate to say it, enough is enough! If your condo is smaller, you might quickly feel pressed for space – and so will your guests. Make sure that every purchase you make is for good reason and not just because it looked good on your feed.
Less is more when you are working with less space – and especially when it comes to interior design. You'll want to ensure you are putting in just enough without overdoing it.
To paint or to use wallpaper?
Paint is typically a common choice with interior design, but wallpaper isn't a bad option either. People tend to overlook wallpaper because they feel it has less option, but wallpaper comes in many different varieties with multiple finishes and can really set up your space.
If you choose a wallpaper, ensure that it goes well with your theme! Wallpaper actually helps to keep heat in a room, so if you feel as though one of your rooms is a little chillier than the rest you may opt to switch from paint over to wallpaper.
Curtains can add a stronger sense of privacy.
Curtains are great for keeping light out and ensuring you get quality sleep, while also maintaining your privacy when you need it. If you choose the right type of curtain, you can also add some "flair" to your interior design. Blinds are also an option, but some people like to opt for curtains as they feel "comfier" than blinds while essentially doing the same thing.
Curtains come in a wide variety of different materials, textures, and options, so you can choose whichever you feel best suits your taste and comforts.
Don't forget about the walls.
When you think about available space in your condo, you likely take into account all your rooms, the floors, and even the ceilings, but have you considered the walls? That's right – any size of condo can incorporate its walls. You can hang things, include shelves, perches, and so much more. You may even consider incorporating mirrors to make spaces seem larger.
Also consider artwork, plants, shelves, and more for a way to add some creative touch to your condo space while incorporating every inch of space.
Incorporate natural lighting.
There are a lot of ways to brighten up your apartment: lamps, light fixtures, bright colours, etc., but what about natural lighting? Natural lighting can be a great way to wake up without an alarm, whilst also incorporating a sunny, airy feel that can make you feel more peppy before the day has even really begun. You can take advantage of natural lighting by utilizing curtains, opening up blinds, and taking advantage of open spaces.
Spruce up the bathroom.
Your bathroom is just another utility room – or is it? Many people don't think much about think too much about their bathrooms, but condo owners can easily spruce up this ignored space with pastel tiling, funkier colours and patterns, or even opt for an entirely retro look and incorporate geometric wallpaper and designs.
If you are feeling especially luxurious, make use of your bathrooms' storage space – cabinets under the sink, shelves, or even a cabinet space behind the bathroom mirror!
Remember that you have the entire Internet at your disposal for creative inspiration! Be sure to check Pinterest, Instagram, and even YouTube for fun design ideas!