Am I covered?: do food delivery drivers need insurance?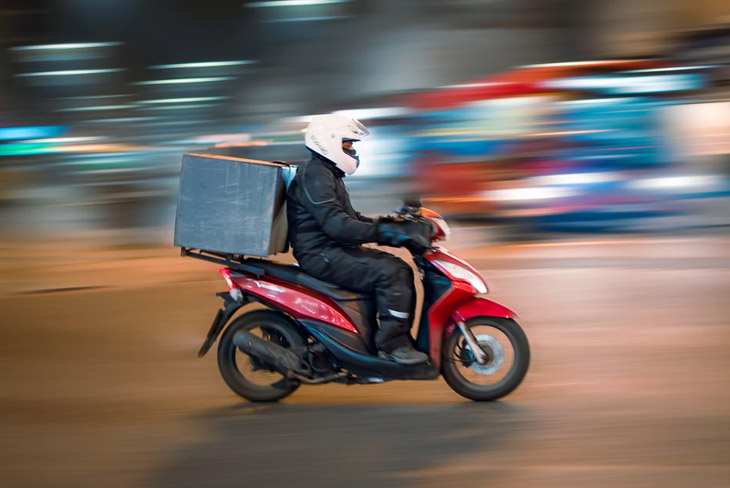 In Quebec, auto insurance has a unique system that is specific to the province. Both government and insurers offer auto insurance, and have been offering this dual system since 1978. The government supplies mandatory coverage for bodily injury where private insurers offer both mandatory and optional coverage. This, however, is assuming you are using your vehicle for personal usage. What if you work as a food delivery driver, say for a company such as Uber Eats or Skip the Dishes?
Personal auto insurance does not cover commercial usage
You may have already known this, but your personal auto insurance plan will not cover you if you are using your vehicle for commercial purposes. This includes any commercial usage outside of food delivery as well. If you regularly transport clients from location to location, transport goods, etc., this can constitute as commercial usage. If you only use your vehicle to drive to and from work, and that is the only "work-related" activity you use your car for, it will not need commercial insurance.
There are some commercial vehicles which will require special insurance in order to operate legally, including:
Garbage trucks
Food trucks
Transport trucks
Limousines
Agriculture machinery
For the sake of this article, let us assume that you are driving a regular everyday car, but you are using it to do food delivery for a company such as Uber Eats. Your personal auto insurance won't cover you, but chances are that the company you work for might.
Delivery driver insurance
The majority of, if not all, big name food delivery services will maintain a commercial auto insurance plan that helps to cover you in the event of an insurable accident while you are making a delivery for an Uber Eats or food delivery client. As of 2020, commercial auto insurance for Uber Eats works as follows:
$1 million civil liability coverage (per claim)
In Quebec, it is mandatory that you acquire a minimum of $50,000 civil liability through private insurers for your personal automobile. Most insurers will recommend you extend this to $1,000,000, if not $2,000,000. Uber offers auto insurance for its Quebec delivery drivers that includes $1 million civil liability to third parties, from the moment you "clock in" (i.e, log into the Uber deliver app) until you "clock off." Basically, any time you are working for Uber – "commercial activity" – you have coverage for civil liability from Uber's driver insurance plan.
Continent coverage
If you already have a personal, private auto policy, loss or physical damage is insured. In this instance, the coverage and deductible that are payable by you are the ones listed in your personal policy.
Do I still need personal auto insurance as a delivery driver?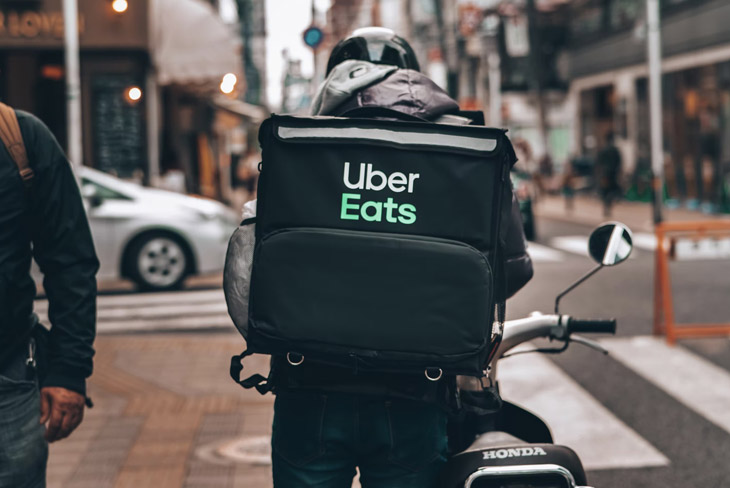 While Uber or any other food delivery company you operate under may offer a commercial driver insurance plan, you are still using your personal vehicle and presumably still using it outside of doing deliveries so you will be required to carry separate personal coverage. Think of it like this: when the app is on and you are actively doing deliveries for the company you work for, you are covered by the Uber commercial driver plan. When the app is off, you are covered by your personal insurance. Therefore, you have a responsibility to maintain a personal plan that provides protection for your own vehicle.
Do I need additional commercial insurance as a delivery driver?
It depends – if you feel as though the insurance plan that Uber Eats (or whichever food delivery company you operate under) offers is not sufficient, you have two options to extend your coverage. You may inquire about acquiring separate commercial insurance, which is a comprehensive plan that allows you to use your vehicle for numerous business reasons.
You may also inquire about rideshare insurance, which is offered by many major insurance providers. You can add this to an existing plan and it is generally less expensive than an entire commercial policy. Rates will vary, as is the case with any personal auto insurance plan, but you may expect your rates to rise between 15% to 20%. Your rate will depend on the coverage amount and deductible you select.
A thing to note – you should always tell your insurer that you work as a food delivery driver. By failing to do so, you may run into some serious issues. A question that will always arise when your provider asks about how you use your vehicle is whether or not you use your vehicle for business purposes.
Finally, most food delivery companies will require that you carry a personal auto insurance plan in addition to the coverage they supply. You cannot work or do deliveries for Uber or most other food delivery companies without insurance.