Carbon monoxide (CO): How to protect your family against the invisible killer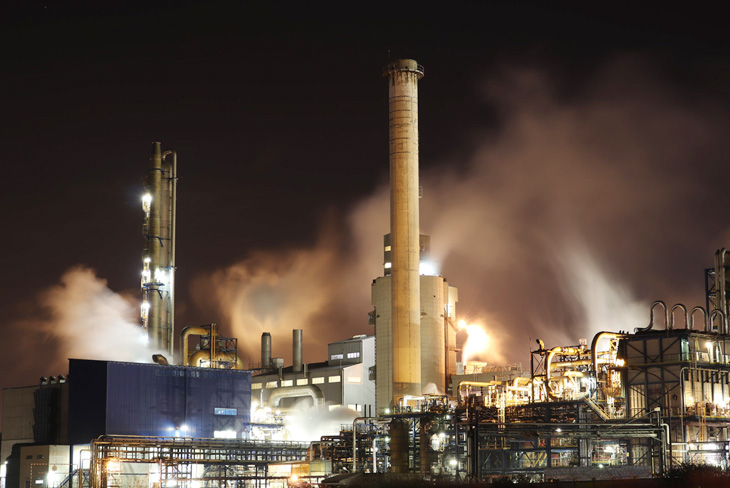 Did you know that November 1-7 is Carbon Monoxide Awareness Week? That's right – during this time, organizations like Technical Safety BC are making an effort to remind homeowners, renters, and condo residents that having functional carbon monoxide detectors is critical to their safety and the safety of their families. Carbon monoxide poisoning is serious and may even result in critical illness or death.
What is carbon monoxide? Carbon monoxide is a colourless, odourless gas that is produced from burning carbon fuels, i.e your propane tanks, oil, charcoal, gasoline, kerosene, and even wood and natural gas. Exposure to carbon monoxide may impact an individual's ability to take in enough oxygen, which over time can result in life-threatening illness or even death.
Carbon monoxide (CO) can source from common household appliances like gas-fired furnaces, stoves, dryers, fireplaces, hot water tanks, etc. With as common as these items are, one could easily recognize the type of threat that carbon monoxide might pose. Therefore, it's critical to take every preventative measure possible to protect your family against "the invisible killer."
Preventing exposure to carbon monoxide.
It is important to take the necessary preventative measures to avoiding exposure to carbon monoxide. There are two main ways to do so. The first includes having a fully functional, certified carbon monoxide detector installed in your home. Generally, the manufacturer installation instructions will recommend you put the device in the hallway just outside your main bedrooms, and on every level of your home. If your CO detector is battery-powered, be sure to check these twice a year – and put a reminder in your calendar to do so, as these devices may very well be life-saving. If your current carbon monoxide detector device is over five-seven years old, or surpassed its estimated expiry date, swap it out for a brand new one. Some devices are powered with sealed lithium batteries, and these do not require maintenance or the switching out of batteries.
You should inform your family or anyone living with you of what the carbon monoxide detector alarm sounds like – it might be similar to the low battery alert. Even if you are fairly sure there was no carbon monoxide leakage, never ignore your carbon monoxide detector's alarm. The cause should always be determined, even if the alarm was triggered by something other than CO exposure.
You should also discuss with a licensed professional once or more per year about assessing any and all of your gas-fueled appliances and utilities. You will want to ensure these are all in proper, working order and that your ventilation systems are operating properly.
What to do about a carbon monoxide poisoning event.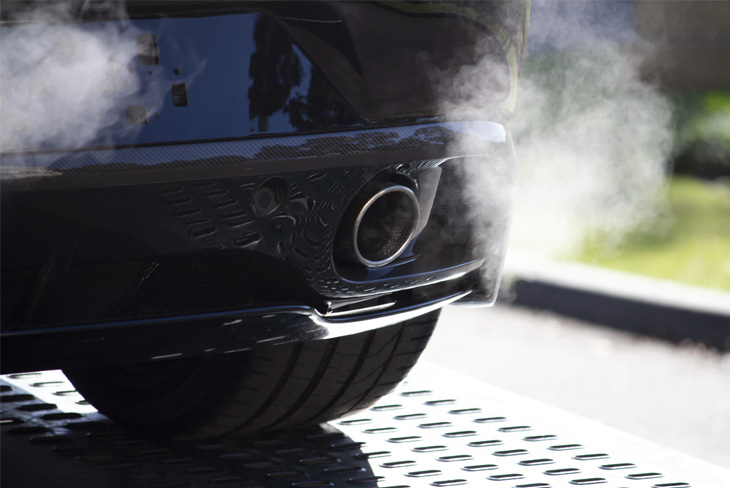 If you suspect that there is a carbon monoxide poisoning event ongoing, you may experience the following early symptoms:
Dizziness
Weakness
Pain or pressure in chest
Confusion
Flu-like sensations
Headaches
Fast breathing
Vision problems
Symptoms will worsen as carbon monoxide builds up in an individual's bloodstream. An increase in confusion and fatigue may signal a buildup, at what point it is critical to seek emergency aid. It is advised that carbon monoxide detectors be placed in front of bedrooms in hallways as most fatal carbon monoxide poisoning instances happen when residents are asleep.
If your carbon monoxide detector goes off and you suspect an event, turn all appliances off, exit your home, apartment, or condo, and immediately seek medical assistance.
If you find that you are unable to leave your home, move as close as possible to an open entryway – either a window or a door. Do not return to the location where the carbon monoxide poisoning was detected until a professional – either a fire department or a gas provider – gives you the "OK."
Things to remember
Carbon monoxide is odourless, colourless, and even tasteless. It is advised to remember the following tips when it comes to carbon monoxide prevention: In fact, over 300 deaths can be traced back to carbon monoxide poisoning in Canada per year, and over 200 hospitalizations in Canada have come as a result of CO-related illnesses. Just like smoke alarms, carbon monoxide detectors can literally save lives.
It is advised to remember the following tips when it comes to carbon monoxide prevention:
Never utilize a generator inside your home, garage, or basement – or less than ~20 feet from a vent, window, or door. Your body can accumulate fatal levels of carbon monoxide in a matter of minutes, even with open doors and windows.
Never turn on a car in a garage that is directly connected to your home, even if the garage door is open. If your garage is detached, open the door when you run the car.
Avoid using gas ovens for heating your home.
Do not use portable, chemical heaters inside.
Check with a technician to assess the functionality of your water heater, boiler, furnace, and other gas/coal-burning appliances annually.
Finally, if a carbon monoxide alarm does ever sound, never ignore it – even if you are not certain the event is triggered by carbon monoxide poisoning. Do not attempt to find where the gas is leaking. Instead, immediately move outside, call emergency services, account for all of your family and do not enter the premises or allow any family members to reenter until you have been given permission to do so.
Carbon monoxide is a serious threat, but with the right preventative measures we can all live much safer for it!