How is fault determined with auto insurance in Quebec?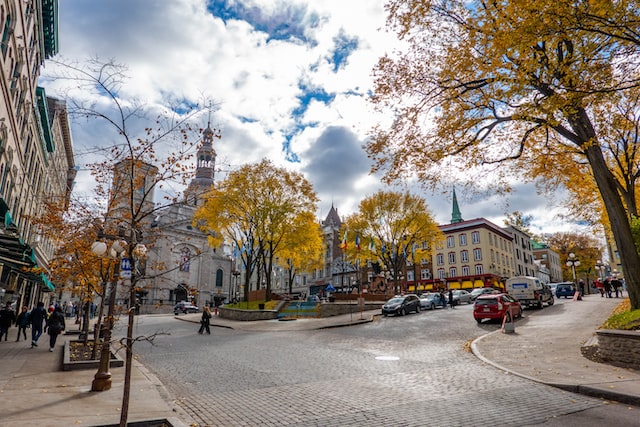 In Quebec, auto insurance works a little different than in other provinces. In most Canadian provinces, the rules for compensation can be misunderstood or poorly interpreted. Quebec utilizes a joint system of public and private insurance, and all Quebecers are covered by Quebec's public automobile insurance plan. This plan provides civil liability insurance to drivers, i.e – compensation in the event of a death or an injury due to an automobile accident. One of the major rules of the Quebec public automobile insurance plan is that it utilizes no-fault coverage for everyone.

But how does no-fault insurance in Quebec work? What does it cover? Panda7 is here to make no-fault rules and compensation for auto insurance in Quebec perfectly here. Here is it how it is broken down.
How the no-fault insurance plan works in Quebec.
No-fault insurance in Quebec, as a compensation principle, does not account for responsibility in an accident. Therefore, no companies, drivers, or other parties can take legal action against a person or party perceived to have been responsible for an accident or collision.

That being said, the same rules don't necessarily apply to criminal offenses. For example, if you were in an accident that was caused by an illegal offense, like a hit-and-run, impaired driving, or other criminal activity, the matter may become subject to the proceedings as listed by the Criminal Code and proceedings under the Highway Safety Code.

Say a pedestrian were hit by a vehicle. That pedestrian would receive compensation from the "SAAQ" (Société de l'assurance automobile du Québec.) In Quebec, that pedestrian could not sue the driver for injuries. Likewise, the driver could not sue anyone else.

It should also be noted that Quebec's automobile insurance plan follows an insured driver anywhere in the world, even if you were or were not "responsible" for the accident. Unfortunately, if another location utilizes an at-fault system, this does not save you from being subject to potential legal proceedings if you have caused damage or injuries to others. Should you plan to drive outside of Quebec, it is important to discuss with your private insurer so that you may extend your existing coverage to ensure any unexpected events are covered.
What are some benefits of no-fault auto insurance?
No-fault insurance in Quebec significantly reduces the time it takes for claims to get resolved. There is no discourse between insurance companies trying to determine who is accountable for the accident. Instead, the parties involved may have their medical bills or automobile repair bills paid for at an expedited rate. This is great for saving everyone involved some significant hassle, but also money as there is no way to take legal action against the perceived "at-fault" driver – ergo, no legal costs.

The basics of the no-fault insurance system are as follows:
You only deal with your personal insurance provider in the event of a claim.
Your provider compensates you according to the limits and coverage on your policy.
Again, it is still possible to be charged by the police for driving offences. This is outside of the no-fault insurance sphere and your insurance won't cover speeding tickets or infractions.
If I was at-fault in an accident, will my insurance premiums go up?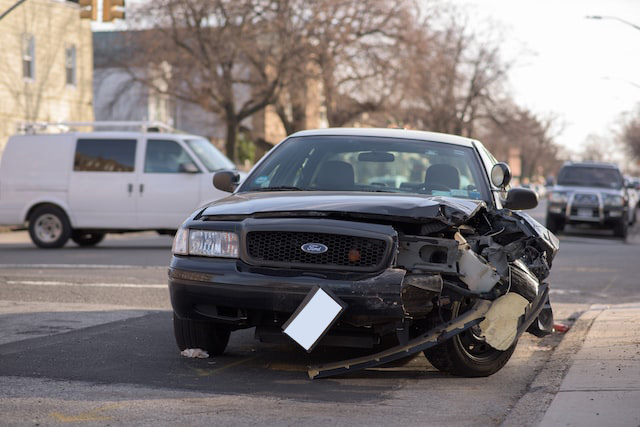 Even with a no-fault insurance system, your car insurance rates can go up. Many provinces utilize a no- fault insurance system for the same reasons as Quebec, but systems may vary slightly in detail from location to location. A common misconception with no-fault insurance is that fault is never determined. This isn't true – you can still be found at-fault for an accident, even with a no-fault insurance system.

Moreover, if you don't have accident forgiveness coverage or have a tarnished driving record, you may find that an increase will be effective at your next policy renewal. This increase can last anywhere between 3-9 years, depending on the insurance company. The actual increase could vary depending on how your insurance provider perceives the circumstances.

Your car insurance rates may remain the same if you have accident forgiveness coverage, were deemed not at-fault, have a relatively clean record, and if the accident was relatively minor.

If your rates go up following an accident, there are still things you can do to reduce your premiums. For one, you can complete an approved driving course. Actual courses that qualify for discounts can vary, so be sure to call your insurance provider before spending any money. You can also raise your deductible, ask about other discounts, install a car alarm, etc.