10 top condo coverage questions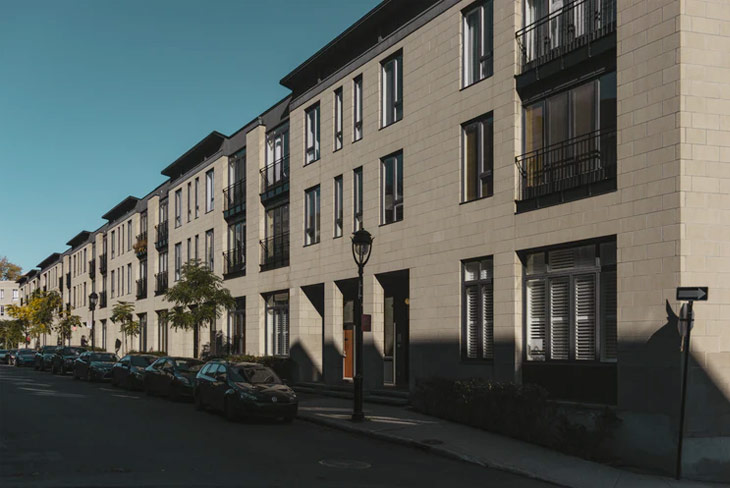 Maybe where you live isn't a home but, instead, a condominium unit. Do you still need insurance? Short answer: yes, you need insurance even if you live in a condo instead of a home (or even an apartment) but condo insurance looks a little different than your typical homeowner's policy. In this blog, we list the most commonly asked condo coverage questions and answer them for your convenience.
#1: What does condo coverage include?
Your average policy for condo insurance may include several standard coverages that are there to help protect you, your liability, the condo unit, and your personal belongings. These include personal liability coverage, building property protection, personal contents coverage, and medical expense coverage.
Many companies may offer coverage options which you can purchase for situations that are not otherwise covered by your condo insurance policy. You can discuss with a broker if these coverages are for you. They include flood insurance, loss assessment coverage, and umbrella insurance.
#2: What is personal liability coverage?
Personal liability coverage is insurance for any legal expenses or guest medical bills as a result of a thirdparty's injuries while visiting your condo. If you are deemed at fault, these expenses would be your responsibility. Thankfully, personal liability coverage helps to offset these costs which might otherwise be severely detrimental to your finances.
It is always a good idea to have an understanding of what your liability coverage offers protection for and what your limits are. Your broker or Panda7 advisor may be able to help you with having a better idea of your coverage needs so you can purchase enough coverage to protect you from the unexpected.
#3: Doesn't my condo corporation/association already have insurance?
While your condo association or corporation may already have insurance (sometimes called a "master policy") this won't always cover everything. In fact, this master policy is tailored more towards helping cover common areas from damages. This would include the roof, the hallways, common areas, swimming pool or fitness room, etc.
Sometimes, your condo corporation or association's master policy will include coverage for the structure of your personal unit. This entails that your walls and floors could be covered, although some policies may include any furniture or construction that was already included with your condo when you purchased it. You may want to familiarize yourself with the terms of the master policy so that your own insurance coverage can cover the gaps and both policies together ensure that there is no exposures.
#4: What is the difference between actual cash value vs replacement cost?
When it comes to your personal property insurance, your condo coverage should reflect everything you own. However, you will want to ensure that you make the right choice between the two different variations of property coverage. These options may include replacement cost coverage and actual cash value. Unfortunately, many condo insurance policyowners don't know the difference.
Replacement cost coverage does not account for depreciation when reimbursing you for your damaged or destroyed belongings. Instead, this coverage will reimburse you for the difference between what you paid to repair/replace and the actual cash value.
Actual cash value will typically pay out for the depreciated value of your damaged or destroyed possessions/condo contents
There will always be a limit stated in your policy where you may need to consider the maximum amount you will have reimbursement for in the event of a covered claim. Your property coverage may also be subject to a deductible.
#5: Does condo coverage include water damage?
It depends on the source of the water damage, however typically your condo insurance will offer compensation for any damages or losses due to water damages resulting from water heater/appliance malfunction, plumbing, or from air conditioning or heating systems. These damages must not be due to the natural wear and tear or lack of maintenance in order to be covered.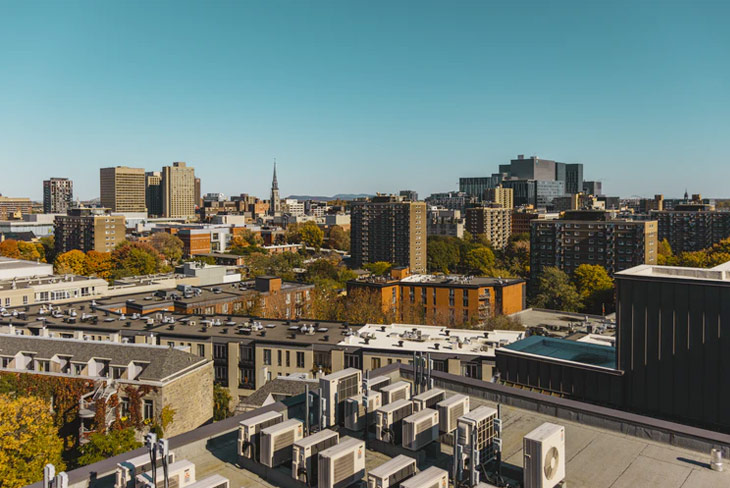 #6: What water damage is not included in my condo coverage?
Flood damage – i.e, water damage resulting from street overflow (water from the ground up) – is typically not included in a standard condo insurance policy. In order to have coverage from this particular event, you would need a separate flood policy.
#7: Do I need umbrella insurance?
Umbrella insurance is another form of condo insurance protection that you can purchase which comes into effect if you were to reach the limits of your existing condo policy. You may want to consider buying umbrella insurance if you own a lot of high value possessions or valuables or for protection against larger liability claims and even if you are sued for slander.
#8: What do I need to do if I rent out my condo?
If you rent out your condo as a means to supplement your income, there are a few things you need to consider when it comes to your condo coverage. First, you will want to ensure your revenue is protected by purchasing additional protection for living expenses as well as "fair rental value." If your unit should be damaged or deemed uninhabitable due to a covered claim, this can protect your income. Second, if you use a homesharing service (like Airbnb) your policy may not include coverage for any damages that your renter has caused. Consider discussing with your broker or Panda7 representative for advice about this particular situation to assess your coverage options.
#9: Does my condo insurance include identity theft?
Identity theft is a serious risk. In Canada, many citizens are at risk of identity theft – which is fraud where someone can steal your credit cards and take out loans by posing as you. It can take a lot of time, hassle, and money to restore both your financial record and your identity following an incident like this. As a bonus, you can purchase identity theft coverage to include with your condo insurance. This provides compensation for any expenses you use up hiring an expert who will help you get back to normal.
#10: How can I save costs on my condo insurance premiums?
If cost is a concern of yours, there are ways to save on your condo insurance without severely cutting down on coverage. You may be offered a discount if you have no claims in your history, are using approved home security systems (ask about which ones are recommended!), have up-to-date and maintained smoke alarms, and if you have multiple policies through a single insurer.
Ask a Panda7 representative for more ways to save on your condo insurance.
Condo insurance coverage doesn't have to be confusing. If you have a question that still needs to be answered, contact Panda7 and discuss any questions or concerns with us today.