6 tips for first-time car buyers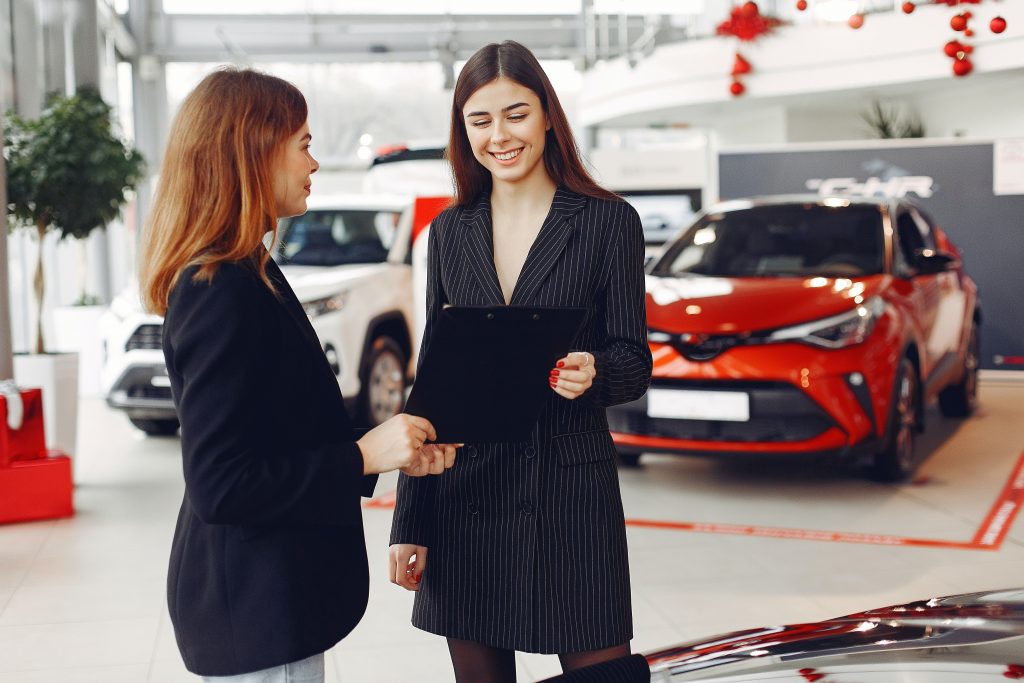 It's an exciting time in your life – you've finally worked hard enough and saved enough money for a down payment on your first car. While you must be thrilled by the prospect of becoming a first-time car owner, the process of purchasing your first car be overwhelming. The choices available to you and the abundance of car dealerships can quickly turn your excitement into uncertainty. What should you do?
Here are 6 tips to help simplify the process for you.
#1: Set a budget
The first step to assuring you can confidently make a buy is to set a budget and stick to it. The general rule of thumb is that a car payment should not exceed 10% of your monthly take-home income. Keep in mind that there are more car-related expenses to consider besides the initial purchase price. These include fuel cost, maintenance, insurance, and repairs.
Decide how you want to finance your purchase and how much financing you will need. Keep in mind that the shorter your loan term is, the less you will end up paying in interest over time. To keep your loan term on the shorter side, consider putting down a larger down payment.
#2: Consider the type of car you need
Many people fall in love at first sight with a vehicle either for its looks, performance, or other options but ignore what their real needs are. While a sports car is fun and exciting, how well will it do for your daily commute, gas mileage, or travel in the wintertime? Remember to stay level-headed and bring a friend if you need to. Your first car must meet your needs and everything else is just the cherry on top.
#3:Lease or buy?
Should you lease or buy? Many people prefer to buy their car outright, but there are many advantages to leasing a car! The monthly payments for a lease are usually lower than for a car loan. Also, a lease term is usually between 2-3 years and most new cars offer a warranty that lasts at least three years, so that can offer peace of mind and eliminates unforeseen repair expenses. Finally, when you lease a car, you are driving away from the dealership in a brand-new car. For many people, that is the big draw.
However, despite these advantages, keep in mind that there are drawbacks to leasing. For one, dealerships always place restrictions on the annual mileage allowed and there will be penalties associated with exceeding this allowance. There are also early termination fees associated with a lease, so if you want to end the lease early, the charges can be as costly as staying the length of the contract. Moreover, since you are renting the car for 2 or 3 years, you are not building up any equity in the vehicle with the payments you make.
#4: Research, research, research
Do your research and you can be sure no one will take advantage of you. Keep in mind that knowledge gives you confidence and power, so be sure to check out vehicle reviews, dealerships, and review sites.
Read about different customer experiences and check out online resources such as Edmunds, CarMax, Kelley Blue Book to compare vehicle values and prices.
#5: Compare several similar models
Once you have settled on a type or model of a car, compare similar ones to see which you prefer. Test drive more than one car to see which one feels better for you or suits your driving style best.
#6: Be prepared to walk away
There is a plethora of dealerships around, so when you walk into one, do not fall for any pressure tactics like "it's a one-time deal" or "what will it take for you to purchase one today?" Take your time and explore your options before you decide which deal suits you best in the long term. Most importantly, be prepared to sleep on it, and wait before you take the plunge.
Buying your first car is not difficult but it can be time consuming and tricky. Eliminate the confusion that can occur by being prepared and following these tips