Tourist or not – here's 8 places to see this summer in Montreal
Oh, summer. We've been waiting.
As many of you may have noticed, summer has decided to show up late this year. With the winter we've had and one too many flooding's, it's safe to say we've all been waiting to take out our shades, put away our heavy winter coats, and enjoy a warm, breezy summer.
If you are visiting the city for the first time, or have family members or friends coming in for the summer, what better way to revisit and have a true Montréal experience? There is plenty to see and do in this diverse, multicultural city. From arts to food, music to sightseeing, you will never run out of places to see.
Number 1: Jean Drapeau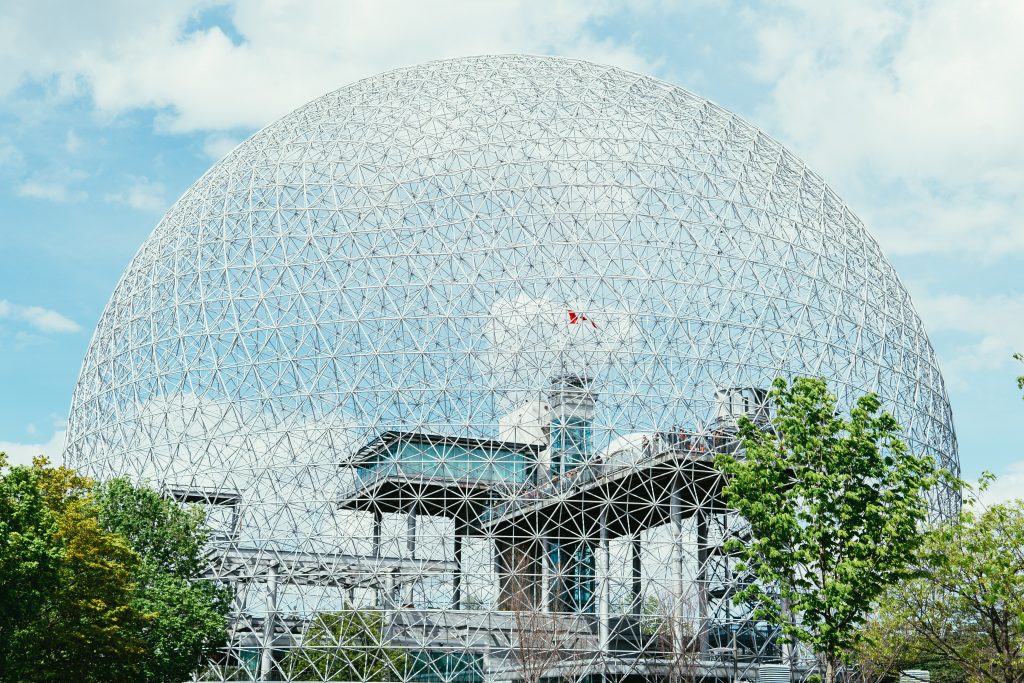 No matter the day, Jean Drapeau always has something going on. Whether it is a music festival or a community get-together, there's no better experience to be had than at Jean Drapeau. Explore around the massive green areas, pack up a picnic basket, and enjoy the heat. Soon enough we will be back in
our several layers of clothing, so we might as well make use of the heat we've been getting so far.
(Address: 1 Circuit Gilles Villeneuve, Montreal)
Number 2: Mont-Royal
Looking to experience an adventure? Head up to park Mont-Royal for a hike in the forest. Mont-Royal is a popular spot for many locals but also tourists visiting, thanks to its massive viewpoint that outlooks the entire city. To top it all off, the Suspended Café recently opened, which offers drinks, music, and a view of the entire city. Being so high up, there's no better way to capture shots of the city. Start off with a hike and finish off with a refreshing cocktail while overlooking the city.
(Address: 1260 Remembrance Rd, Montreal)
Number 3: Go for a bike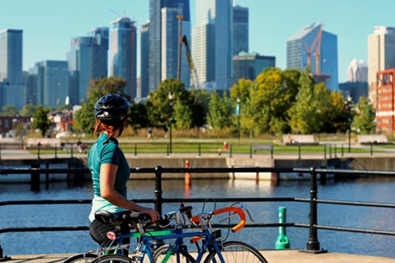 This isn't exactly a location, but it can help to enhance your experience while visiting Montreal. If you're looking to stay active and make use of a breezy day, rent a Bixxie bike from any of the many stations around downtown. There is nothing simple: use the machines placed at each station, pay with a valid credit card, and check out a bike from the station. The advantage of this is that you can return the bicycle at whichever station happens to be closest to you. Start off in Centreville and ride around Saint-Laurent and old port to explore some architecture and European vibes that the city has to offer.
Number 4: Mont Tremblant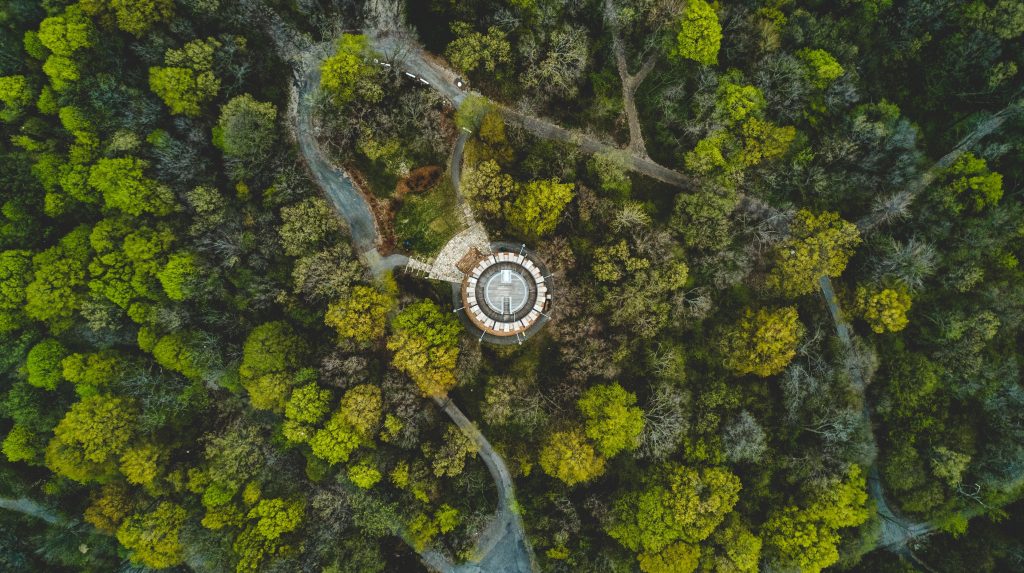 If you're familiar with Mont Tremblant for skiing, you should check it out in summer. The resort just outside Montreal will leave you feeling like you're in the middle of Europe. With ice cream shops and souvenir boutiques all around, there's no better way to enjoy the heat that the city has to offer. There are also tons of activities for children, which guarantees a good time for everyone!
Number 5: La Banquise
La Banquise, one of Montreal's most popular spots for local poutine has been around for years. If you're looking to get a taste of local food and specialties, a poutine is a must try. La Banquise offers a variety of flavours and poutine dishes to choose from, including authentic and inspired fusion dishes. Visit any of its multiple branches around the city for a true taste of local cuisine.
(Address: 994 Rue Rachel E, Montreal)
Number 6: Museum of Fine Arts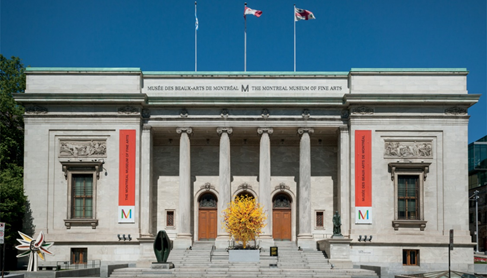 Recognized as the city's largest museum, the Museum of Fine Arts is famous for its many exhibition spaces and art shows that take place yearly. What better way to explore Montreal's artistic side while possibly catching a live art viewing?
(Address: 1380 Sherbrooke St W, Montreal)
Number 7: Jardin Botanique
The botanical garden is one of the city's most beautiful garden to take a stroll in during the summer. It's comprised of more than 75 different hectares of thematic gardens and greenhouses, exposing its visitors with the many different kinds of plants and trees. If you're looking to take an educational tour or simply enjoy a sunny outdoor day, this is the place to be.
(Address: 4101 Sherbrooke St E, Montreal
Number 8: Bota Bota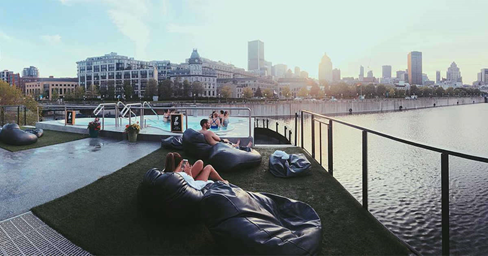 Bota Bota is a floating spa located in old port of Montreal. It offers different packages providing you with an unforgettable experience. whether you want to spoil yourself, spoil your significant other, or looking for a mini girls' getaway, Bota Bota has it all.
(Address: Vieux-Port de Montreal, McGill St, Quebec)
Montreal is the place to be
Montreal is one of Canada's most beautiful provinces, and with the warm weather on the way there's no better place to be. We hope that this post has given you a few ideas of what you can check out to make the most of your visit.